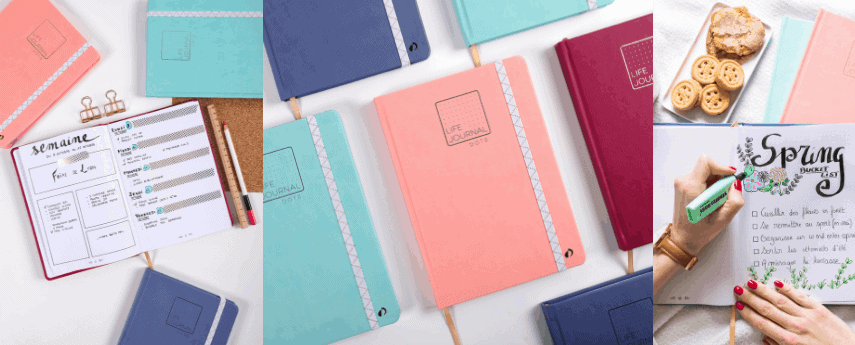 You think that the use of paper supports is over? You don't know the Bullet Journal® concept!
What some people like to call "Bujo", arose from Ryder Carroll's inspiration, a Brooklyn citizen, who used to create digital tools. Thanks to a website explaining the principles of his Bullet Journal®, he managed to convince several  blog writers and social media users, to use his new personalized organization technique.
Wondering how to create your own Bullet Journal®?
Choose a notebook whether it is dotted or lined or even blank. We prefer the dotted version of our Life Journal Dots but you can you use what you have on hand.
If your notebook it not numbered already, you should start by putting a number at the bottom of each page.
If your notebook does not already have an index like the Life Journal Dots, dedicate the first pages for this use. Listing the chapters there will help you to easily find the elements that are classified by theme.
Reserve 4 pages at the beginning to create an annual planning: 3 months by page. You will register all the events of the year you don't want to miss.
Then, count 2 pages per month. Write the name of the month as a title on the top of the left page. Then, list from top to bottom on this page, the number and letter of the day. The right page will be used for listing monthly tasks.
For a daily follow-up, you can dedicate 1 page per day by writing the day and date on the top of the page. It is where you will use bullets to list tasks or notes of the day. You can use a system of checkbook for the tasks.
Eventually, you can have pages by theme, like gifts ideas, book list, which you will find easily, by consulting your index.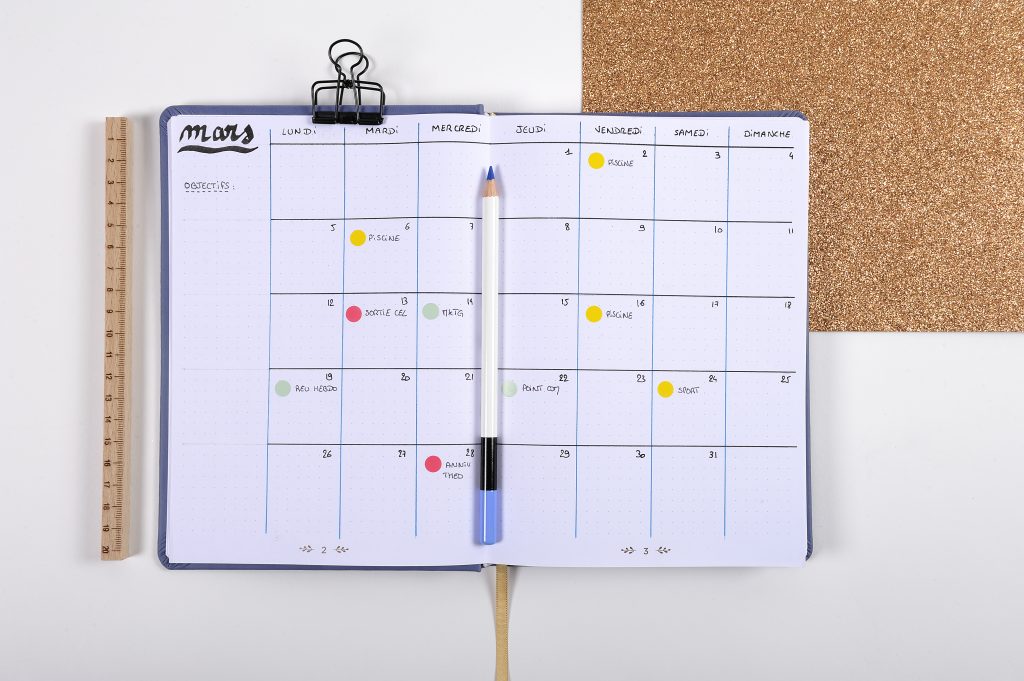 If you are a post-it and multiple lists enthusiast, this tool is made for you. It will assure you a view on the past events, the present to organize and the future to plan.
Convinced? Go to Pinterest or Youtube to find tons of inspiration and models and don't forget to share your own with us on our Facebook page.
https://www.facebook.com/QuoVadisCanada/
---
Quo Vadis suggests