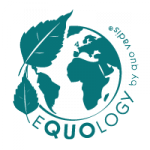 Quo Vadis insures the all the non recycled paper used in the manufacturing of its diaries and notebooks are certified ECF (Elementary Chlorine free). This means that no elementary chlorine has been used during the process of whitening the paper paste.
Economical aspect
Reuse your diary cover from one year to the next
Quo Vadis offers a large variety of diaries with removable covers. We are proud to offer our customers the possibility to keep their diary covers. This means that our customer can keep the cover they chose with care and just buy the refills from one year to the next, thereby saving money and protecting the environment.
To choose Quo Vadis also means to be environmentally friendly.
Social aspect
Choice of suppliers
Quo Vadis always tries to do better. When choosing its suppliers, Quo Vadis requires that its suppliers have the same environmental objectives. They must be part of a program of forest certification in line with international references.
Quo Vadis and the long term development
Long term development according to Quo Vadis, does not stop at protecting the environment but also includes a social development:
This policy is aimed at maintaining a high level of competence in each of trades and to have everybody involved.
The working areas have been planned with the outmost care for the employee's comfort. For example table with adjustable height to assemble the diaries.
Quo Vadis did not wait for the Kyoto Protocol to start better management of its resources, energy as well as long term development. It has always been part of an ongoing process.
---
PEFC Certification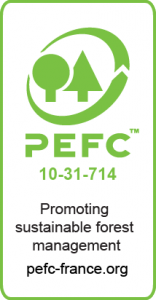 Quo Vadis International considers that the environmental protection is a major component of its general policy. The company uses a proactive approach on this subject matter. Paper represents on average 85% of the total weight of an agenda.
The paper used to produce Quo Vadis agendas are Elementary Chlorine Free (ECF). Quo Vadis International is now certified PEFCTM since April 2008.
This certification provides immediate assurance that the wood used to produce the paper is supporting the sustainable management of forests.
Some of the core values:
Respect for all forest ownership structures, and the social, cultural, environmental and economic values they provide.
Respect for the social infrastructures of forest based communities.
Commitment to excellence and continuous improvement.
Positive contribution towards mitigating the effects of climate change.
The paper used in Quo Vadis diaries is renowned for its whiteness and its softness.
Its weight of 90g means that it is very opaque and is very resistant
It does not let ink go through
The vellum finish allows for exceptionally easy writing
All our paper pulp comes from forest certified for their environmental management. They are manufactured from logging timber tinning, left over from sawmill or from cultivated forest.
These forests are certified following renowned international standards, such as PEFCTM. These certification guarantees:
They maintain biodiversity
The protection of ecological zoning
The respect of the local populations
Here are some additional information on the process of manufacturing paper:
The paper for Quo Vadis diary contains no elementary chlorine (ECF)
It is manufactured with natural gas, which is known to reduce sulphur emissions
CO2 produced when natural gas combustion is used, does not go in the atmosphere but is recycled for the manufacturing of mineral fillers (chalk) that give its whiteness to paper
The paper comes from factories that have obtained their ISO 14001 certification and are energy autonomous at 80%. This means it reduces the global warming climate.
These factories are equipped with biological purification stations that almost eliminate completely the particles present in water, preserving the wildlife.