Overwhelmed by all the different grids and sizes available? We created a tool to help you identify which planner best satisfies your needs. First, ask yourself if you intend to carry your planner everywhere or if you'll leave it on your desk. This will give you a hint on which size to choose.
Would you prefer a day to day, weekly or monthly planning? Do you need to write a lot of appointments or do you just want to jot down some notes ? The search filters on our website can help you choose the right product.
The appointment grids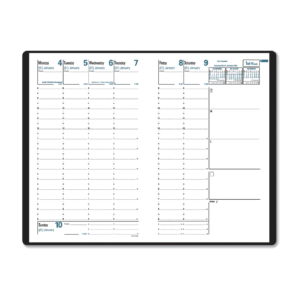 Busines: Young active indivudals looking for a handy paper planner with a weekly view they can bring wherever they go.
Minister: Most common size for office professionals or students who like to have their planner on their desk or need to bring it to meetings or class.
President : Perfect for professionals in need of  a large format desk planner to note appointments and contacts.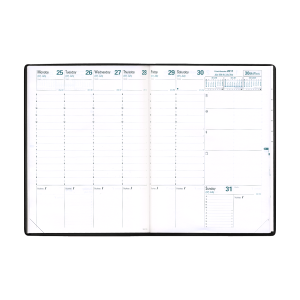 Prenote  and Trinote: Professionals that leave their planner on their desk and need a small note area for each day.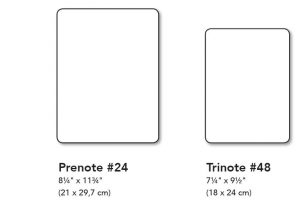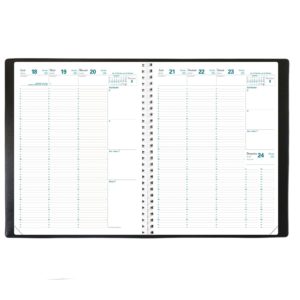 The Quarter : For professionnals that need a very large format with appointments every quarter hour.
For those who like to combine the use of an electronic device and a paper planner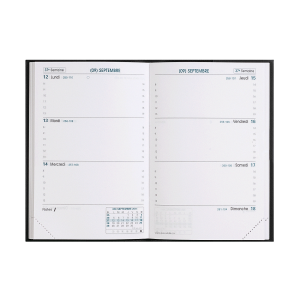 Sapa X :  Popular with those using both a paper planner and technology.
Notor : Perfect for those writing a lot, it has no indication of time.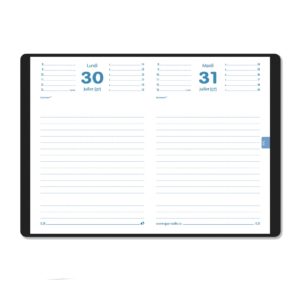 The long formats 3 ½" x 6 ¾"
 IB Traveler:  The perfect size for those who like to carry their planner everywhere to either take appointments or write notes. Fits perfectly in a handbag.
Visoplan :  Minimalist customer that simply needs a monthly view. Perfect combination to a numeric planner.
Biweek : For the active people that like to carry their planner everywhere to either write appointments or quick notes as the grid has no indication of time.
Planners for creative people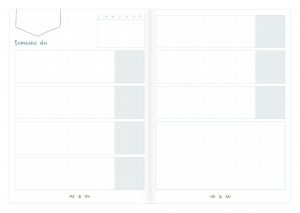 Life Journal Infinite :Perpetual planner for those who expect more from a planner and are attracted to the bullet type but prefer something with more structure. All-in-one product that is a great alternative to planners, notebooks and to-do lists. Dotted pages.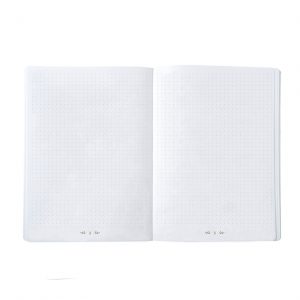 Life Journal Dots : For those looking to express themselves and building their planner from scratch with dotted pages. More flexible than a standard planner, it makes a great subsitute for notebooks and to-do lists as well.